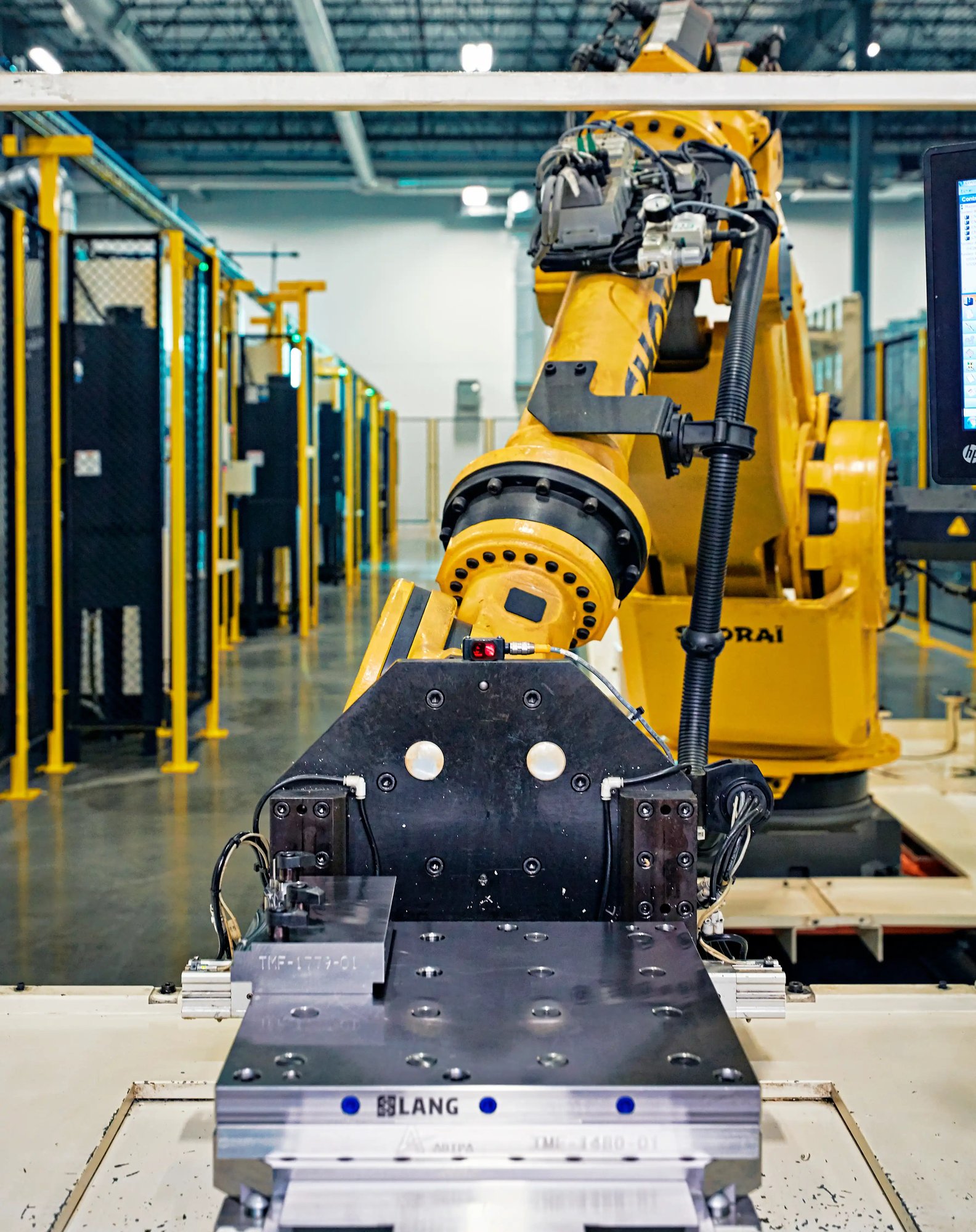 Légende: Spécifier le site (Pays, ville) sur la photo ci-dessus
Cutting-edge, state-of-the-art facilities
Our manufacturing facility is highly automated and focuses exclusively on the production of complex components in hard metals and superalloys.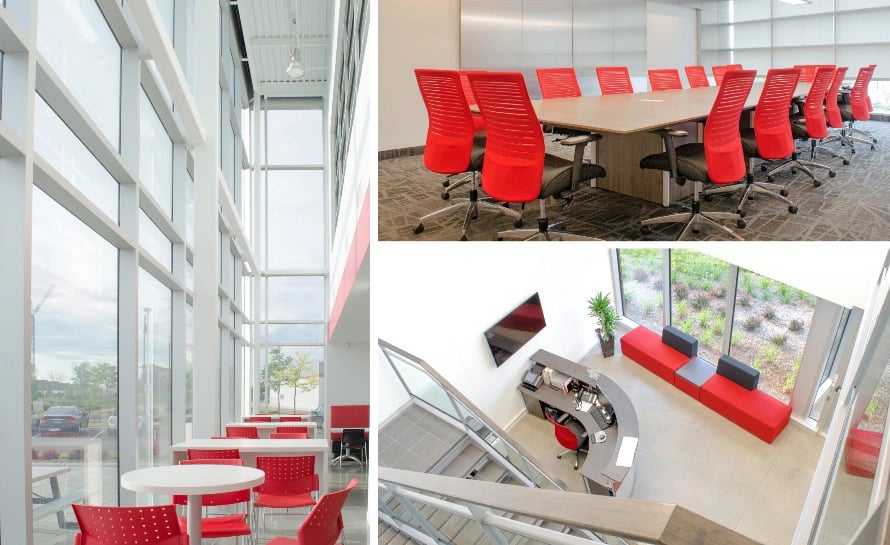 Légende: Spécifier le site (Pays, ville) sur la photo ci-dessus
OUR INFRASTRUCTURE
A MODERN AND ENVIRONMENTALLY FRIENDLY WORKPLACE
Since 2015, ABIPA Canada is located in Boisbriand, on the North Shore of the greater Montreal area, in a state-of-the-art building that has obtained LEED Silver certification.

Our facilities meet the highest standards in terms of safety, comfort, and environmental sustainability.
BOISBRIAND IN NUMBERS

150 employees
22 machining centers on 3 automated cells
10 stand-alone machining centers
Modern building spanning 6000 m2
OUR FACILITIES
THE ENVIRONMENT IS OUR PRIORITY
Low-flow plumbing fixtures;
Annual energy savings of 40%;
High-performance building envelope;
LED lighting;
Efficient ventilation system;
Good air quality due to materials used in ventilation systems;
White roof to reduce the urban heat island effect;
Exterior lighting designed to reduce light pollution;